Contact us
To enquire about events or renting the centre, please use the contact :
Admin address is:
27 Plasturton Avenue, Cardiff CF11 9HL
The centre's address is:
Maitreya House, Lower Maescoed, Hereford HR2 0HP
Location
Maitreya House is located in the village of Lower Maescoed, which is about 10 miles from the towns of Abergavenny (Wales) and Hereford (England). The postcode is HR2 0HP.
Google maps locator: https://goo.gl/maps/3zTNbrXrDC6W4fea7
The location is very quiet and remote, in one of the most mature and unspoilt landscapes in Britain that is perfect for country walks.
The nearby villages of Ewyas Harold and Longtown have small shops.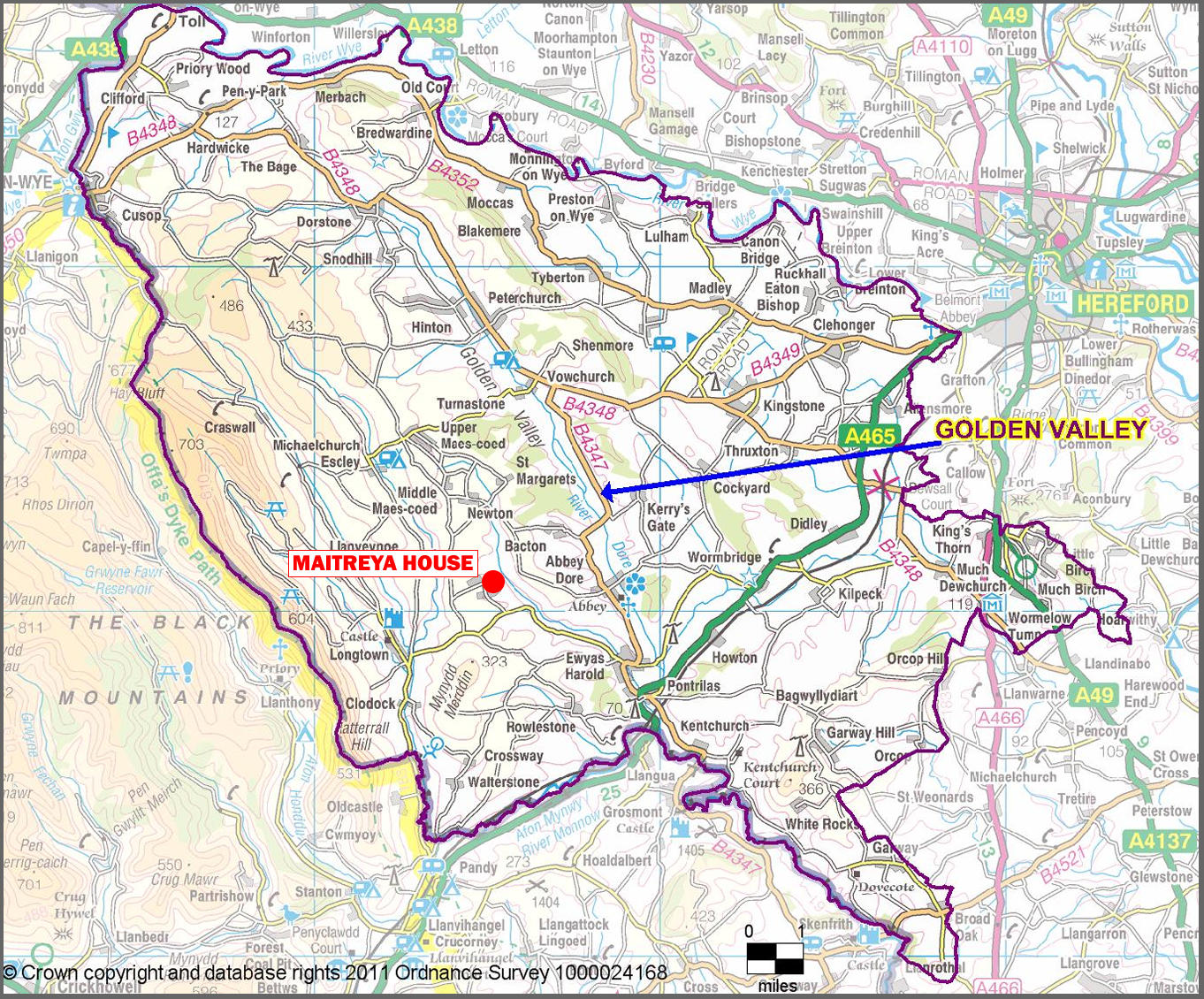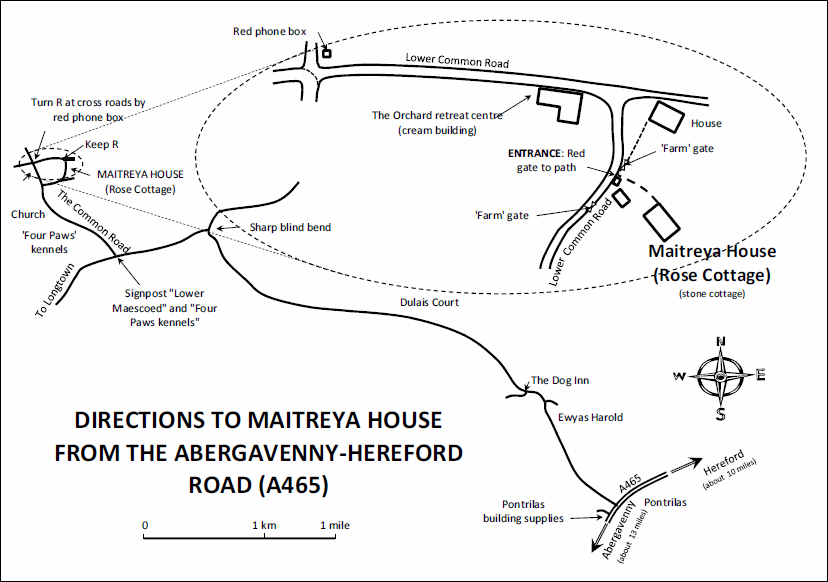 BY ROAD: from either Abergavenny or Hereford take the A465. At Pontrilas which is about halfway between the two towns, take the B4347, sign posted Ewyas Harold, Abbey Dore, etc.  Then take the first on your left, immediately after having crossed a small bridge, towards the centre of Ewyas Harold village, sign posted Longtown and Dulas. After about 3 miles turn right at signpost of Lower-Maescoed. There is a dog kennel sign on the corner. Proceed for another half mile and turn right at the phone box. You will pass the Orchard on your right after about 100 meters, and just go round the corner where you will see a red fence and gate. This is Maitreya House. Park on the green facing the trees.
From Hay-on-Wye take the B4348 to Peterchurch. A few miles after Peterchurch take the B4347 to Abbey Dore and Pontrilas which takes you to Ewyas Harold (see above).
BY PUBLIC TRANSPORT: the nearest railway stations are Hereford and Abergavenny.
Coming from the north, aim for Hereford; coming from London or the south, aim for Abergavenny where you can get a taxi to the centre.
If you don't have a car we strongly recommend that you get in touch with someone else on the course travelling by car and is able to give you a lift.