Ad Brugman
Ad started practising Mindfulness Meditation under John Garrie Roshi in 1976 and also studied intensively under the guidance of the Ven. Namgyal Rinpoche. He teaches mindfulness meditation at The Orchard, a meditation centre in Herefordshire. Ad has also developed Touching Stillness , a unique blend of mindfulness meditation and Tai-Ji which he teaches both in the UK and abroad. His approach is non-intrusive , allowing for space and lightness, passing on the knowledge he so gratefully received from his teachers.

Doug Duncan

Achariya Doug Duncan studied with his teacher Namgyal Rinpoche for 30 years, has started centers for the eclectic Namgyal lineage in Japan and Canada, and teaches Dharma and meditation worldwide. Doug's teaching and the Namgyal lineage are remarkable for their dynamic combination of traditional forms of Buddhism with Western mystical traditions, as well as with contemporary discoveries in psychology, art and science. Doug Sensei (the title for teacher in Japan) is known for his humor, penetrating insights, therapy skills, and eye-opening application of ancient traditions to contemporary life. Please see www.clearskycenter.org and www.dharma-japan.org for more details.

Jangchub Sempa Gyatso

Jangchub studied Qabala, T.M. & yoga before meeting his root teacher, Ven. Namgyal Rinpoch in Athens in 1975. He helped establish the Wangapeka Retreat Centre and was the resident teacher at the Queenstown Dharma Centre in New Zealand for some years. He teaches in an accessible, warm and personal way with a deep understanding of the issues that arise in everyday life. He is now, with his partner Verena Erismann-Henman, teaching Dharma in Brazil and Wales.

Mala Sikka
Mala started her journey in the arts and practicing Shiatsu and Seiki- Soho. Mala was given permission to teach Zen and Satipattana (mindfulness training) in 1985 by her teacher Zen master John Garrie Roshi. In 1997 she met The Venerable Namgyal Rinpoche who became a central inspiration and influence in all of her ongoing work. Her spiritual path has culminated in a tapestry of over twenty years of practice and teaching. She has recently completed a 3 year retreat.

Mark Webber

Lama Mark Webber is a Visiting and Resident Teacher for a number of retreat and Dharma Centres worldwide. When he is not travelling Mark resides on Galiano Island, British Columbia, Canada. His work with people demonstrates a profound commitment to freeing beings from innumerable suffering states, whether through meditation, study, art, nature or science.

Sally Muir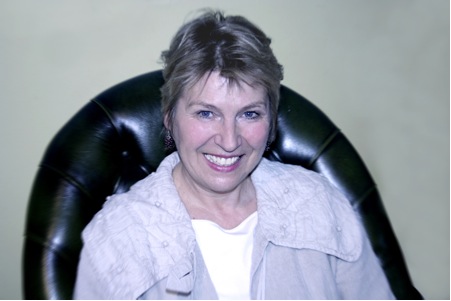 Sally has been practicing Dharma for over 22 years, initially studying Zen and Satipatthana and then Vajrayana when she met her root teacher the late Ven. Namgyal Rinpoche. In addition to the Namgyal Lineage, she has received teachings from many highly distinguished Tibetan Lamas. In 2005 Sally spent a year on spiritual sabbatical, practicing in Dharma centres around the world. She is currently living in Northern India helping manage a Dharma centre.

Simon Michaels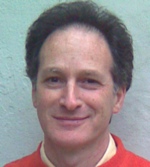 Simon has been a committed mindfulness and meditation practitioner since the mid 1990s, working with Mala Sikka, Mark Webber, Namgyal Rinpoche and his current teacher Jangchub. He continues to study the subject intensively, and has attended many retreats, and has been teaching mindfulness since 2011. Simon has a deep understanding of the core nature of mind and what lies beneath the worries and distraction of daily life, and is committed to helping people to deal with stress more easily, get on better with those around us, and live life fully. Simon is also a qualified business consultant and coach. He also offers online mindfulness training.

Sonam Gyatso

He met his root guru the Venerable Namgyal Rinpoche in 1961, while studying Mathematics at Cambridge. During twenty years of constant travel and meditation retreat work with Namgyal Rinpoche, he met and studied with H.H. Gyalwa Karmapa, H.H. Sakya Trizin, the Ven. Kalu Rinpoche and other high lamas, receiving all the major Empowerments of the Tibetan lineages, and translating numerous Sadhanas and Wongkur texts into English. In 1998, after further retreat work, Sonam Gyatso was authorized by Namgyal Rinpoche to transmit the Vajrayana Empowerments and has since visited several Centres to give WongKur and teachings.

Tarchin Hearn

Tarchin more than 30 years of experience in Theravadin and Mahayana schools of Buddhism. Tarchin sometimes describes himself as a yogi of the natural world. He has a great interest in blending the insights and understandings of science and ecology with the teachings of Buddha Dharma. He has been a guiding teacher for The Wangapeka Study and Retreat Centre in New Zealand.

Terry Hagan

Terry spent over a quarter century as the personal assistant of the late Venerable Namgyal Rinpoche. He has a unique ability to integrate teachings from both eastern and western sources, revealing the universality of the unfolding mind. He uses his wide ranging interests, his love of nature, and above all his continual commitment to the teaching of compassion, to create a refreshing accessible approach to meditation. Terry has recently completed a 3 year retreat.