Lama Jangchub Reid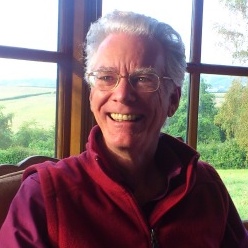 Lama Jangchub Reid is a regular visitor to Wales and the UK from his current home in Brazil.
His teaching is amazingly clear and direct, always informed by root guru Namgyal Rinpoche.
Jangchub offers guidance in an open, relaxed way that is direct and accessible to all people of any background.  He encourages people to experience for themselves the true nature of their minds, thus liberating a profound flow of peace and compassion.
Jangchub is currently leading a number of mindfulness teacher training programmes both here and in Brazil, as the Director of Mindfulness Trainings International.
---
Supervision
Jangchub is now able to offer regular supervision or coaching for mindfulness or dharma students.
He will be available by Skype on the first Tuesday of each month, from 12-2pm, and again from 7-9pm UK time.
Alternative dates are first Thursday, or third Tuesday. Contact jangchoub[-at-]gmail.com to book your half-hour slot.
This regular contact has been requested by students.
We have suggested to Jangchub that the best way to set this up is as a monthly standing order
(which you can do using the Paypal link below – this is processed through The Crystal Group charity).
This is offered in the spirit of dana, so please choose an option for payment with generosity.
You can also offer a one-off dana contribution below (please give generously and reflect on what a therapist in the UK charges).